Pipe Tools & Supplies: Neerup Leather Pipe Cleaning Kit
Product Number: 001-159-0001
An all-in-one pipe cleaning kit, this Neerup offering combines bristled brushes of three different sizes (for stems and draft-holes, for mortises, and for chambers), a stainless steel chamber reamer, a stainless steel shank reamer, and a polishing cloth, in a single modestly sized leather case. The polishing cloth has its own dedicated pocket, the brushes and shank reamer are held in place by elastic loops, and the chamber reamer is retained by a pocket for the blade and a buttoned strap.
Case measurements: H - 5.17"/131mm W - 4.32"/110mm D - 1.25"/32mm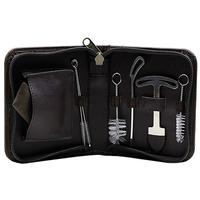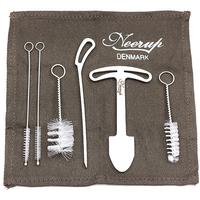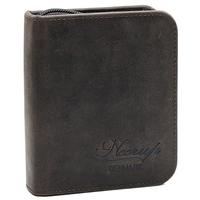 Customer Reviews (0)
Overall Rating: No reviews yet.