Pipe Tools & Supplies: Neerup Shank Brush 5/Bag
Product Number: 001-159-0005
If even bristled pipe cleaners aren't bristly enough, for those more thorough cleaning jobs there's bristled brushes like these by Neerup, made of stainless steel wire entwined with stiff nylon, you guessed it, bristles. Unlike pipe cleaners they're re-usable as well, plus they come in several different sizes to specifically suit the cleaning out of draft-holes and stems, mortises, or chambers.
Overall length: 4.13"/105mm Diameter (at bristles): 0.18"/4.5mm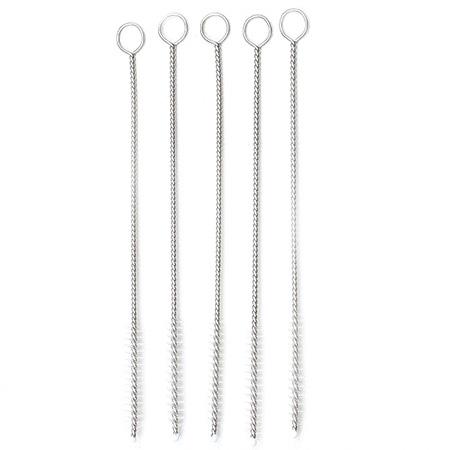 Customer Reviews (0)
Overall Rating: No reviews yet.