Pipe Tools & Supplies: Peterson Pipe Cleaners (50 pack)
Product Number: 001-159-0018
Tapered at one end for easy insertion and removal, as well as getting into those tighter areas, Peterson's pipe cleaners are an easy way to keep your favorite briars clean and dry, ready for their next smoke.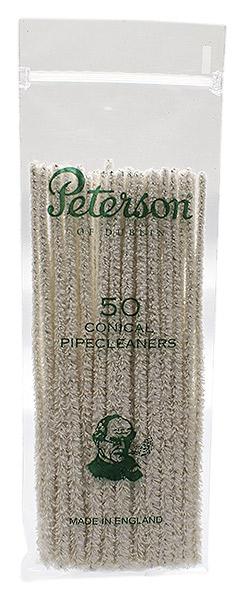 Customer Reviews (2)
Super nice
August 07, 2020
Product: Pipe Tools & Supplies Peterson Pipe Cleaners (50 pack)
Normally my cleaners drop fuzz and whatnot inside my pipe. I've not had that issue with these. Fantastic cleaner, and highly absorbent.
No Fluff, No Fuss
March 12, 2020
Product: Pipe Tools & Supplies Peterson Pipe Cleaners (50 pack)