Lighters: Kiribi Mikazuki Short Black Matte
Product Number: 001-160-0015
Celebrated in Haiku by the likes of Yosa Buson and Basho, Mikazuki is Japanese for "waxing crescent moon", and that ephemeral beauty is elegantly captured within chrome finish contours of the base and ignition platform. The dapper exterior design hails from the apex of the Art Deco movement, the roaring 20s, as does the signature Mikazuki arches.
Under all of this retro style, you will find manifold modern innovations:
convenient size for easy transport
single tank construction with impressive fuel capacity
dual flame design for covering a wider surface, while being gentler to your pipe.
100% hand assembled in Japan
high-quality nickel, steel, and brass materials
special polymer spring (200% more resistant to fatigue than steel) reserved for the opening/closing mechanism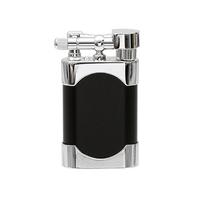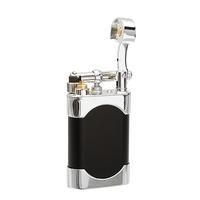 Customer Reviews (0)
Overall Rating: No reviews yet.