Pipe Tools & Supplies: Peterson Sherlock Holmes Pewter Tamper
Product Number: 001-159-0037
Pewter is a classic material; first introduced during the Bronze Age (unsurprising, given that two of its major components - tin and copper - are shared with bronze), it saw common and widespread use in Europe from the Middle Ages until it was superseded by glass, silver, and porcelain beginning in the 18th century.
Despite falling out of use in common objects, it's dark metallic luster and reassuring, solid weight has kept it popular for use in decorative objects, such as Peterson's Sherlock Holmes tamper. I can hardly think of a better material to accentuate the confidence and resolution seen in Peterson's depiction of one of the world's most famous, albeit fictional, investigative minds.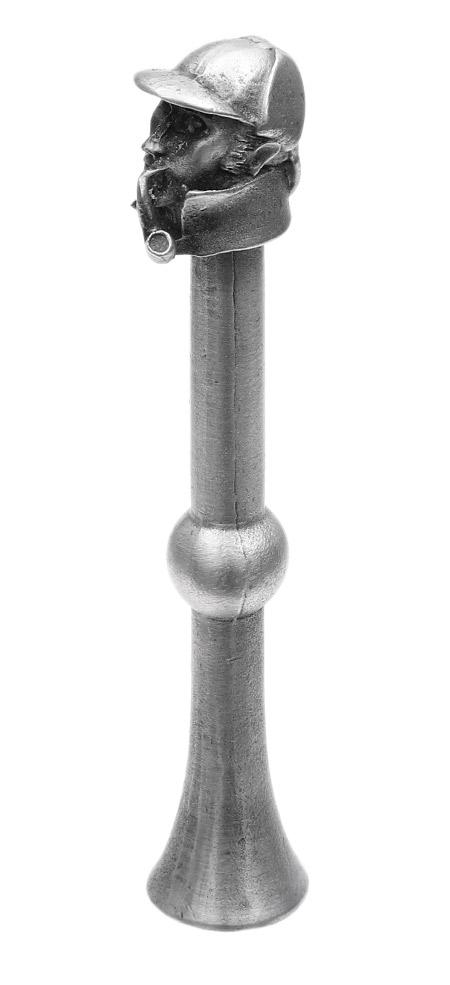 Customer Reviews (1)
Great tamper
June 06, 2019
Product: Pipe Tools & Supplies Peterson Sherlock Holmes Pewter Tamper
Beautiful and very solid crafted tamper.