Pipe Tools & Supplies: Peterson Pipe Tool
Product Number: 001-159-0060
A no fuss tamper shaped like a pipe and adorned with the thinking man logo. It features a tamper, a pick, and reamer, and is made from steel with a wire brush finish.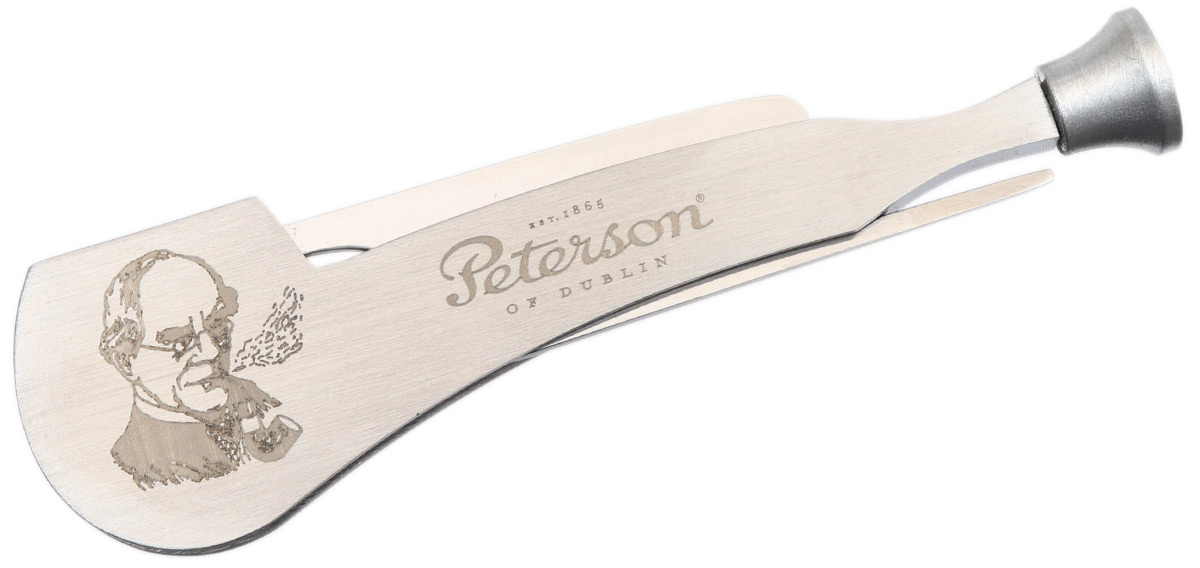 Customer Reviews (2)
Amazing
September 15, 2021
Product: Pipe Tools & Supplies Peterson Pipe Tool
excellent quality and looks amazing. i love the engraving also.
Fantastic little pipe tool
August 07, 2020
Product: Pipe Tools & Supplies Peterson Pipe Tool
Not particularly the fanciest, but it works a treat. Great conversation starter as well