Savinelli Autograph: Autograph Smooth 6
2 Total

+

About Savinelli Autograph

As the Italian marque's flagship handmade line, Savinelli Autographs are carefully crafted from Extra Extra grade plateau briar, and all accents and mouthpieces for this series are of the highest pedigree and craftsmanship. Autographs are hand-crafted from start to finish using the "shape first, drill second" method. As a result, no two Autographs are exactly the same, though they all exhibit exceptional grain and shaping. Following a rigorous quality control process, many plateau blocks that might have become a Savinelli Autograph pipe are started and later discarded due to pits or other natural defects appearing in the briar; the result being that every finished Autograph pipe is of superlative quality. Matching those meticulous standards, Autographs are graded according to strict shape, grain, and quality parameters. In ascending order, the grades are as follows: "3", "4", "5", "6", "8", with the higher tiered "0", "00", and the ultimate "000" following suit. Here in this category you'll also find other pipes hand made by Savinelli's top craftsmen including examples from lines such as Artisan, Sigla, and Briar Line.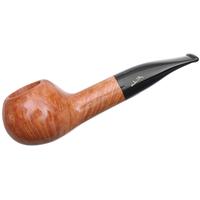 002-185-0061
Quick View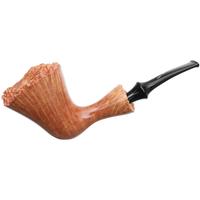 002-185-0062
Quick View

Portfolio for Savinelli Autograph